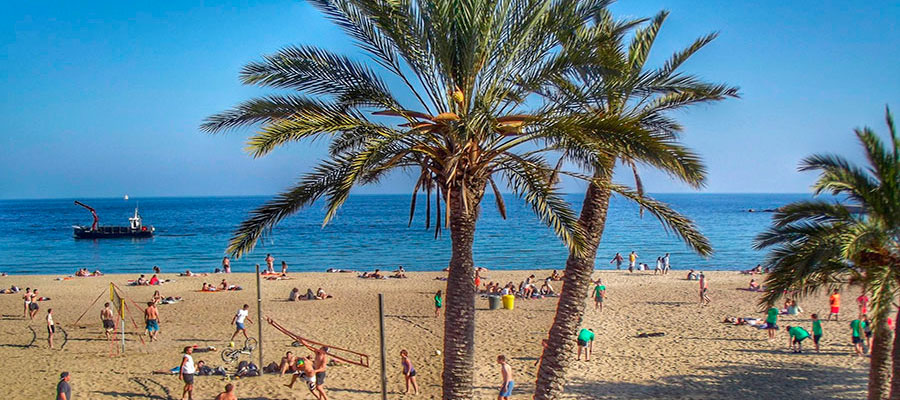 SALES!
Sales... this word that makes shopping lovers dream. Its time has finally come!
THE WORLD OF BANSKY: THE IMMERSIVE EXPERIENCE
The exhibition of the controversial artist arrives in Barcelona. His unique and provocative style is an essential of urban art. In this exhibition you will be able to get into his way of seeing the world.
GRACIA'S ANTI-RAID REFUGE: Guided tour
Visit one of the largest refuges in the city, which could safeguard more than 200 people at twelve meters underground during the systematic attacks against Barcelona.
LIVING IN MONTJU¤C. Memories of a forgotten shantytown
A sample of the Montjuic barracks through the vision of two generations who lived it.
PEDRALBES FESTIVAL
Outdoor music in the Pedralbes gardens, with the best artists. It is the perfect occasion to enjoy warm afternoons in Barcelona.
FREE CINEMA ON THE BEACH
This is the most important party of the year in Barcelona: it is the magic night where bonfires, music, friends and a lot of dancing on the beach welcome summer.
EXHIBITION: TUTANKHAMUN. HISTORY OF A DISCOVERY.
The exhibition "Tutankhamun. History of a discovery ", by the Egyptian Museum of Barcelona, pays tribute to this archaeological adventure that continues to arouse admiration and universal interest.
BARCELONA ROCK FEST
The best rock and heavy metal festival in Spain, with a lineup of artists that improves every year. An unmissable date!.
OPEN-AIR CINEMA IN MONTJU¤C
Would you like to enjoy open-air cinema in a hill next to a 17th-century castle with organic food and drink? This is your date!.
VILLA OL═MPICA QUARTER FESTIVAL
As a fishing quarter, this party begins with a recital of habaneras and a good sardine, to end with a magnificent fireworks show!.
CARMEL QUARTER FESTIVAL
This main festival has many activities organized, aimed at people of all ages and with very varied tastes. Concerts, dances, sports events and community meals are held.
PALO ALTO MARKET
The Palo Alto Market is a space where leisure and culture bring together lovers of art, design, fashion and beer in an environment of gastronomy, music and exhibitions.
GERMAN PAVILION BY MIES VAN DE ROHE
You will be able to access one of the most emblematic buildings in the city and so important for modern architecture of the 20th century.
BARCELONA BEACH FESTIVAL
The Barcelona Beach Festival is one of the most important dance music events in Spain. With a lineup full of EDM stars, big room house, trance and incredible settings, this festival is a must.
FLEADONIA MARKET
The Flea Market Barcelona is one that aims to reduce waste and excessive consumption by organizing markets where people sell and exchange second-hand products.
GUIDED TOUR TO THE BARCELONA'S UNIVERSITY HISTORICAL BUILDING AND SEMINARY
TheBarcelona's University has organized an itinerary for two of the most important buildings: its headquarters and the Council Seminary to publicize its history.
SHARE FESTIVAL
The first festival that unites music and solidarity comes another year to Barcelona. The festival offers you the possibility of winning tickets by carrying out solidarity actions, find out on its website!
POBLE SEC QUARTER FESTIVAL
A party that will leave you a good taste of land. Dances, traditional Catalan food, concerts ... and all this for 10 days without stop!.