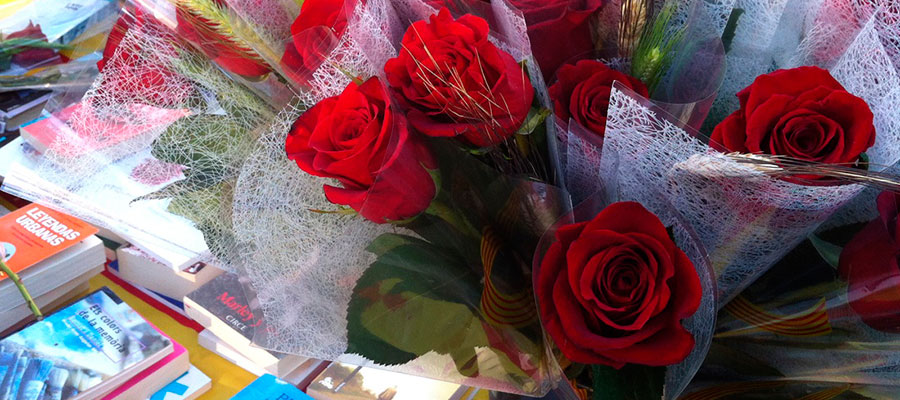 SUBIRACHS' SPACE
Josep Maria Subirachs i Sitjar was one of the most international Catalan artists in the contemporary era, been working in sculpture, painting, engraving and even scenography.
MONET: THE IMMERSIVE EXPERIENCE
A tribute to the great painter. Discover how Monet represented the reality in a revolutionary way.
THE WORLD OF BANSKY: THE IMMERSIVE EXPERIENCE
The exhibition of the controversial artist arrives in Barcelona. His unique and provocative style is an essential of urban art. In this exhibition you will be able to get into his way of seeing the world.
EASTER
Processions, olive branches and palm hearts, and the star of Easter: the "Mona de Pascua". It is a traditional cake, decorated with chocolate eggs and figures of famous characters such as soccer players or children's movies.
GERMAN PAVILION BY MIES VAN DE ROHE
You will be able to access one of the most emblematic buildings in the city and so important for modern architecture of the 20th century.
SAGRADA FAMILIA QUARTER FESTIVAL
An afternoon of fire, a giant parade, dance exhibitions and a "castellers" festival day with the Sagrada FamÝlia as backdrop for most of the events of this festival.
CONDE GODË TOURNAMENT
This year, the tournament, will make history with the participation of the best tennis players in the world. The good atmosphere of the event and excellence in the game make this tournament one of the most important.
SANT JORDI DAY
It is without a doubt the most important festival in Catalonia. It is the day of roses and books, and it has been celebrated since the 15th century.
PASEO CON SOMBRERO
Es un encuentro cultural popular para dar la bienvenida a la primavera, que invita todo el mudno a pasearse con sombrero para la ciudad.
GUIDED TOUR TO THE BARCELONA'S UNIVERSITY HISTORICAL BUILDING AND SEMINARY
TheBarcelona's University has organized an itinerary for two of the most important buildings: its headquarters and the Council Seminary to publicize its history.